Orchard cart Agrola P1S
AGROLA P1S single-pallet orchard carts are intended to transport fruit pallets during harvest and transport in orchards. The carts can be combined into sets of up to 5 pieces. In addition to the space for the pallet box, the orchard cart has space for a universal waste fruit container.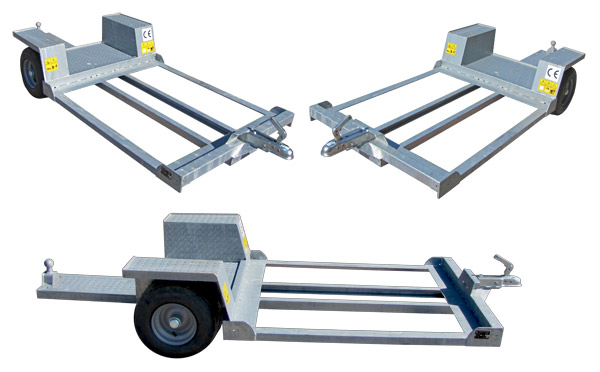 Agrola orchard carts are of high quality. The stable, massive and durable frame is protected against corrosion by hot dip galvanizing. The rear platform makes loading fruit into pallet boxes much easier. Coupling heads are a simple and easy way of connecting and disconnecting trolleys into sets that are easy to navigate even in orchards with narrow rows.